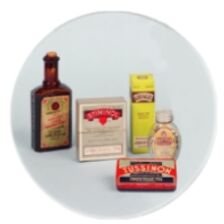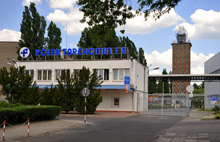 The roots of Polfa Tarchomin [1] date back to 1823 in Tarchomin, Poland, when it began as a chemical factory, but it wasn't until 1907 that the company began producing pharmaceuticals.
During World War I, growth of the company was at a standstill; large parts of the physical plant were destroyed as a result of the conflict.
By 1922, Ludwig Spiess' factory had recovered sufficiently to return to production. The stage was set for an exciting new development; the company began the production of insulin in 1924. [2] By the 1930's it was the largest pharmaceutical company in Poland.
However, when war broke out once again, the company suffered more serious losses to its operations. Toward the end of World War II, the company's manufacturing machinery and much else had been carted off to Germany. Despite this, the company began producing medications once again in 1945, focusing on production of those which were needed most.
By 1953, the company was known as "Tarchomin Pharmaceutical Plant-Polfa" and it was one of the first in the former war zones to return to producing insulin.
Today, Polfa Tarchomin [3] is known throughout the world, with its products being exported to countries in Europe, Asia, the Americas, Africa and Australia. [4]
Polfa Tarchomin insulins with pages on this wiki:
References
Edit
Ad blocker interference detected!
Wikia is a free-to-use site that makes money from advertising. We have a modified experience for viewers using ad blockers

Wikia is not accessible if you've made further modifications. Remove the custom ad blocker rule(s) and the page will load as expected.